Cases

For 7 years of work, not one of our customers has left us.
This is our pride
We work at any stage of business development or software development — from startups at the development stage to medium and large enterprises
Our approach
Dedicated team
We empower your business with a strong dedicated team that will build your product from concept to full implementation
MVP development
We define an unconventional product vision for your startup by developing a Minimum Viable Product in only 3 weeks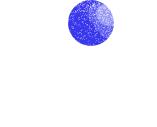 For 7 years of work, not one of our customers has left us.
This is our pride
Learn more
Agile App Development
We use the latest agile development methods to ensure our high-quality apps are delivered rapidly and are flexible for continuous improvements
Transparency
We use Jira and Confluence as the main project management systems, providing our clients with possibility to track the development online in real time 24/7 without any hidden work and payments
Guarantee
We guarantee that the project will work stably after the launch. If something happens, we will fix everything for free. We will not disappear anywhere and will always be available 24/7
Services
We develop and implement individual software solutions adapted to your business processes. Automate existing workflows and simplify data management
Let us in on your idea!
Discover the secret to turning your innovative idea into a successful business. Chat with one of our expert Product Strategists about your idea today!